WHISKEY BLUE
LET'S GET THIS PARTY STARTED AT W SANTIAGO!
Tempt yourself for the most stimulating club experience.
Breathe the energy and vitality of the place to be in Santiago. Mix and mingle in one of the hottest spots in the city, where trendsetters meet and share their passion for the music vibe and the social scene.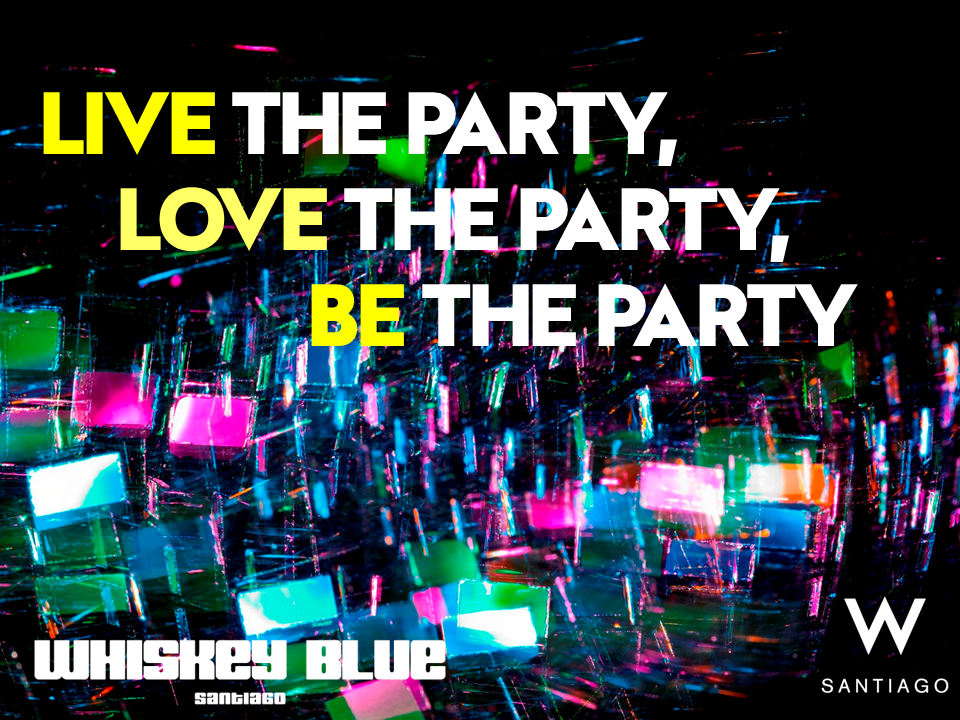 NO BOUNDARIES. ESCAPE TO THE MOST VIBRANT NIGHT!
GET ON THE DANCE FLOOR
Dance the night away without inhibitions at Whiskey Blue's playful, teasing ambience.
Make an entrance and get in on the action with resident DJs, signature cocktails and exclusive events with W Santiago style.
JOIN US FOR A DRINK
MIX IT UP AND TRY OUR INTRIGUING COCKTAILS
Be surprised by our cocktail menu, created by our bold, imaginative mixologists! Hang out and try some of our iconic drinks crafted with colorful elements and signature ingredients.
There's something to celebrate every night at W Santiago and Whiskey Blue, so keep your eyes open and become a nightspot guru.
Share your Whiskey Blue moments with #WMUSIC or #WHISKEYBLUE
INDULGE IN A DYNAMIC, NEW CONCEPT
FEEL THE WHISKEY BLUE VIBE TONIGHT!
Ready, set, go! Show off with your friends and get exclusive insider access tonight!
Make your reservations today!
ANDRES KARP
Whiskey Blue Insider
+56 9 5148 0895